Welcome back to Hannah's Highlights!
This week I'll be sharing more of the bakes and crafts that I've been loving lately!
Glitter Snowflake Ornaments by Projects with Kids
This is such a great project to get the kids involved with! Nice and easy instructions which create a fabulous festive decoration! Click here for the link!
2. DIY Chalkboard Countdown to Christmas by The Celebration Shoppe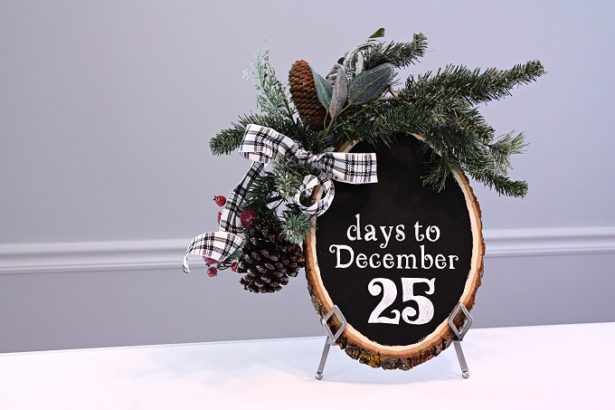 Who doesn't love counting down the days til Christmas? This DIY is a great alternative to your typical calendar! Click here for the link!
3. DIY Wood Slice Wreath by The Frugal Homemaker
This is such a lovely homemade wreath! You can really customise it to suit yourself and your family! Could even get the kids involved in decorating it! Click here for the link!
4. Maple and Nutmeg Pie by Dahlia Kitchen
This pie looks so golden and comforting! A great recipe for a family get together! Click here for the link!
5. Salted Caramel Brownies by Kickass Baker
These brownies look incredible! The match of chocolate with the salted caramel sounds divine! Definitely a must-try recipe! Click here for the link!
6. Apple Frangipane Tart by Two-Bit Tart
I love the design of this apple tart, it looks absolutely delicious with the golden edges of the pastry! Click here for the link!
I hope you enjoy looking at these wonderful makes as much as I did and get some inspiration from them!
Join me next week for more inspirations and favourites! – H